New York
I got spotted like a celebrity last Sunday as I stepped out of a shop in New York City's Little Italy. Good thing I was behaving.
"Hey, you Gianni from the Web?" she asked.  The woman was born in Naples and has lived in the neighborhood for two decades. According to a recent article in the NY Times the 2010 Census reports that there are no Italians living in Little Italy. I guess she wasn't home when they rang her bell.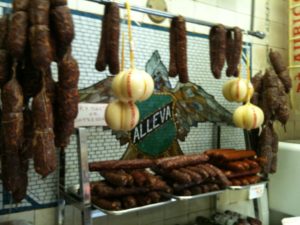 It's a shame though. Little Italy used to be the Italian community. Now all that is visible is a three-block stage set on Mulberry Street loaded with touristy Italian restaurants. But actually, if you look carefully, you'll find that some of the old-time places are still there.
Alleva have been making fresh mozzarella, ricotta, and other Italian goodies for over a hundred years.
The pasticceria Ferrara Bakery & Cafe makes great pastries, gelato and espresso. If you can't get in there, try Caffe Roma a block north on Mulberry.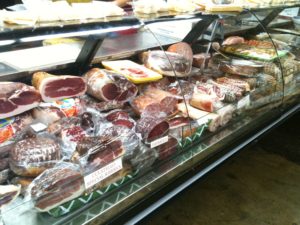 I love Eataly, the Bastianich/Batali emporium of Italian food. It's crowded and pricey, though. A friend told me to check out a similar store in Chelsea Market. Buon Italia has a much smaller selection of items but their prices are much better. I was able to get some candied citron and lemon peels. (I'll need those when I make the pastiera napoletana a sweet ricotta torta that is part of my Easter tradition.)
Maybe it's inevitable that demographics and neighborhoods change but what happened in New York's Little Italy makes me sad. We're really fortunate that North Beach is such a vibrant Italian neighborhood.
New Jersey
A bunch of my Jersey and NYC friends gathered in Clifton, NJ on Saturday. When we arrived we talked about what we would eat. Susan and I (we usually do the cooking) thought we'd just make some pasta with meatballs and sausage in red gravy. But no, who wanted porchetta, who wanted roasted peppers, cipollini agrodolce, roasted asparagus, sauteed escarole. So all of that stuff plus antipasti was added to the fresh pappardelle pasta for our meal. I think we ate for about six hours.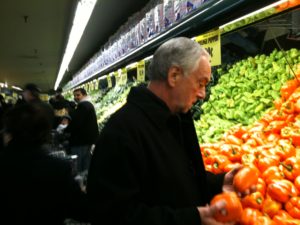 Northern Jersey still has a large Italian-American population. There are lots of bakeries and markets in the North Ward of Newark and in surrounding suburbs.
Whether with family or friends we always shop at Corrado's in Clifton. They have a great selection of everything I need, and great prices too.
Home
I enjoyed my time in Manhattan and New Jersey, but I'm happy to be back in North Beach. Sorrow over my East Coast heritage has re-energized me to be sure you know about all of the authentic Italian gems that you can still enjoy here in our little Village.