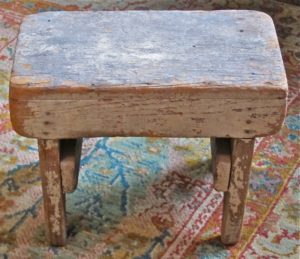 Whadda youse crazy? I can't compete on Food Network.
I don't like tension in the kitchen. My focus is the food not the drama. And I gotta do things my own way.
When inspired I share recipes on my blog. When my producers' and my stars align we shoot new cooking episodes for my YouTube channel. That's it.
But, my producers saw a casting call for Next Food Network Star and they suggested I apply. It'll be fun, they said. You'll be great, they said. You'll love it, they said. They're sneaky, my producers, and they talked me into it.
I couldn't make it to LA last month to interview in person so my producers and I decided to shoot a video instead.
For the video, I made one of my favorite dishes, spaghetti aglio e olio. The garlic and olive oil sauce is ready in the time it takes to cook the pasta. It's typical of dishes I've been making for years. A few quality ingredients. Quick simple preparation. Incredible flavor.
This dish is near and dear to my heart because it comes from my mother. My family food traditions have their root in her birth town east of Naples. She learned to cook from her mother and I learned to cook from her.
I love to pass on the traditions, share the recipes that fill my belly and warm my heart.
Now, more than 100 years after my ancestors came to America our favorite dishes still draw us to the table. Our days together, many generations cooking in the kitchen and around the table, are precious.
Anyway, watch me make spaghetti aglio e olio in my Food Network video. It did turn out good if I do say so myself.
And wish me luck! Or maybe not.
Be sure to subscribe so you don't miss what Food Network says.

Spaghetti Aglio e Olio (Garlic & Olive Oil)
A quick complex sauce ready in the time it takes to cook the pasta.
Ingredients
1 pound (500 grams) imported dried spaghetti
¼ cup extra virgin olive oil
3 garlic cloves, roughly chopped
3 anchovy filets, roughly chopped
⅛ teaspoon crushed chili flakes
1 tablespoon sea salt
1 cup pasta water
¼ cup grated pecorino
Italian flat parsley, roughly chopped (optional)
Instructions
In a large pot bring 4 quarts of water to a boil.
Add the salt.
Cook the pasta to al dente, about 8 minutes.
In a large pan heat the olive oil.
Add the anchovy, garlic and chili and cook over medium-high heat until the anchovy dissolves and the garlic just begins to take on color.
Add the pasta water and mix well.
Over high heat add the drained spaghetti and finish cooking the pasta in the sauce.
Off the heat add the pecorino and mix well.
For a little color sprinkle the parsley on top to add some color before serving.