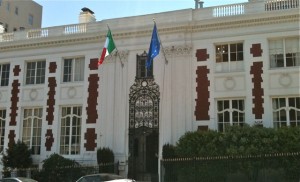 2013 is the Year of Italian Culture in America, a campaign by Italy's Foreign Minister to create renewed buzz and help Americans learn more about Italia. Events are planned throughout the U.S.
San Francisco will play a leading role in the festivities.
I can't wait for spring when Adoration of the Shepherds, a major painting by Caravaggio, one of my favorite Masters, arrives at San Francisco's Legion of Honor Museum.
Mauro Battocchi, the new Italian Consul in San Francisco, is heading up the festivities here. The Consul, who assumed the post last September, has his own blog, San Francisco Italy. I'll be following him to stay on top of all things Italian in the Bay Area.
Here's a SF Chronicle piece on the Consul and the 2013 festivities.