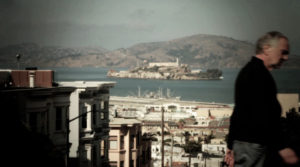 I love North Beach. And I love sharing it with people. The neighborhood often gets a bad rap by locals who think of it as a haven for tourists and "gentlemen" seeking out their clubs.
But there's more to this historic area than that.
Aside from the great food (if you know where to look), the Old Country lifestyle is also still evident.
Each day, I shop in North Beach for the food that I'm gonna eat that night. I know the vendors who sell me my food. The meals I cook, I share with friends. This is a lifestyle rooted in Italia, and my recipes originate from the ancestral Italian villages of my own parents. North Beach supports my lifestyle.
I'll take you to the spots that make living in San Francisco so special for me. I'll give you historical insights about North Beach's authentic Italian restaurants and its Italian heritage. You'll also sample some of my favorite North Beach foods, from family-run establishments with living roots in Italia.
(Click here to contact me about a private tour for your group or organization.)