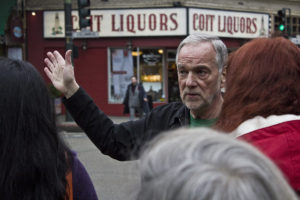 If you're in San Francisco this weekend, come spend 90 minutes with me. I'm excited to be guiding another walking tour through North Beach – always an opportunity for meeting great folks. I'll tell you all about my Italian village, its history, its food, its characters.
And, you'll sample some of my favorite pizza!
If you want to discover the hidden North Beach, join me this Saturday. Enter promo code "walker" to get 25% off. The tour is limited to 15 walkers. RSVP early: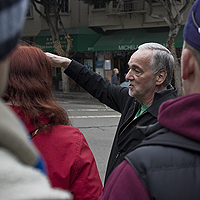 Saturday, Jan. 29th walking tour of North Beach, 2pm
Gianni walks you through the heart of North Beach, and feeds you some authentic Italian-style pizza.
Purchases are processed through "Hungry Village," our parent company. This is what PayPal will display.
Be sure to follow us on Facebook for announcements of future events.