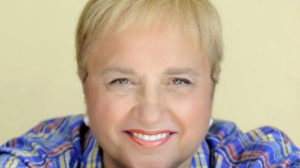 Need a boost as the holidays near? I got one watching the first episode of PBS' Lidia Celebrates America: Holiday Tables and Traditions.
Lidia Bastianich explores holiday traditions that bring family and friends together at the table.  The show is a celebration of diversity and of the common human experience. If you missed it on TV catch it on the web. You'll feel good.
The Mexican Christmas dinner with four generations of the Cortez family who own Mi Terra restaurant in San Antonio and Passover Seder with a New York City family and food maven Ruth Reichl are great. But my two favorites are the Feast of the Seven Fishes Lidia cooked in her kitchen with Stanley Tucci and the Chinese New Year meals here in San Francisco with Chinatown legend Shirley Fong-Torres.
I love Tucci's insight into the role of food in Italian families. Shirley tells a fascinating story of how the Fong family from China became the Torres family in the Philipines and prospered in San Francisco.
Go shopping with Lidia and Mo Rocca on Arthur Avenue, "New York City's Real Little Italy". Explore the streets of San Franciso's Chinatown and glimpse Shirley's deep understanding of this great neighborhood.
There are some great recipes on the site too. If you need more recipes for your own Christmas Eve Feast of the Seven Fishes try some of mine.
Buon Natale!