Things have been busy around the Village lately. I did a live pasta-making demonstration in front of friendly crowds on Sunday at the Noodle Fest; our next regional dinner – Venetian at da Flora – is open for reservations; you can join me on my food adventure to Italy this Fall; and now, we've released my first cookbook…
It's a nicely crafted eBook, with nine recipes and photos, and it's optimized for iPhone and iPad (the iBooks app) – with linked table of contents for easy navigation. (It works on all platforms and devices.) This eBook introduces my vegetable series, and includes some vegan dishes. Stay tuned for other recipe themes to be announced soon.
Purchase link and screen shots below. Enjoy!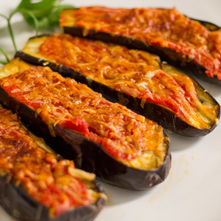 Veggie Recipes, Vol. 1
A bunch of the most requested vegetable dishes by those at my table. (I've included some of my vegan niece's favorites.) These recipes will serve 4-6 people but they are all scalable.