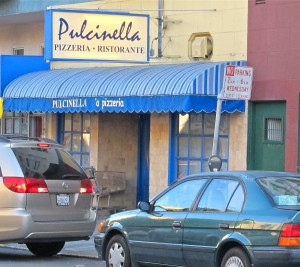 Tony Gemignani of Tony's Pizza Napoletana on Washington Square is taking over the Pulcinella space for a place he'll call "Capos." Not sure about the name. (Capo is often a reference to an organized crime boss, and that may not sit well with those concerned about negative stereotypes.)
So, what's it gonna be? My sources tell me that he will do Chicago-style deep-dish pizza. I hear he'll move his pizza school to the Vallejo Street location, too [UPDATE: This has been confirmed by Eater].
Buona fortuna, Tony! Thanks for another investment in North Beach!