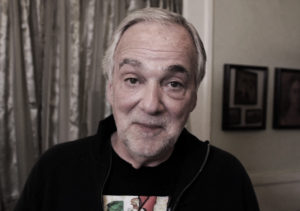 I'm passionate about food.
Have been since I was a kid growing up in a blue collar southern-Italian immigrant neighborhood in New Jersey. Food remains a big part of my life.
I owned a regional Italian restaurant and gastronomia in Rhode Island in the 1980s where I celebrated my decades-long love affair with southern Italian food. That affair continues on my adventures to Italy, which I take about once a year.
My recipes today reflect culinary discoveries I've made exploring my parents' roots in the Old Country – Naples on my father's side, and Mirabella Eclano on my mother's. But I also draw from my travels in Rome, Cortona and Chiusi in Tuscany, all 3 coasts of Sicily, Bologna, other parts of Emilia-Rogmana that some call the culinary heart of Italy, and Venice.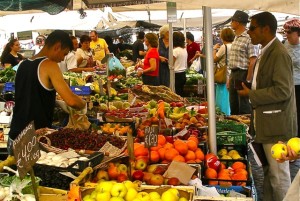 On these group excursions, we engage the local food in restaurants, markets, and in the homes of my friends. I love to settle in to places and get to know the people who cook the food of the place where I'm living for a week or so.
San Francisco's North Beach is of course my local food muse, and I love the many great Italian restaurants and cafes here. I spend time with village chefs and friends in the stores where I get what I need to cook up on the hill. I love to gather family and friends around the table for a leisurely 4-course meal, constantly incorporating what I learn about Italian food in those meals.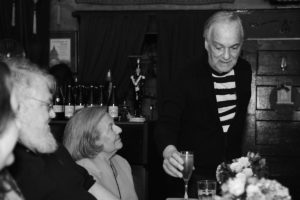 I always share tips with friends and family. My dinner guests are in my kitchen to see how the meal is prepared. With Gianni's North Beach, you too can share my love of simple Italian cooking. Benvenuti e buon appetito!
My Cooking Philosophy
Time and Place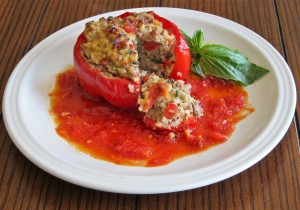 Your cooking must embrace the place where you're cooking and the time of year. I use local ingredients when they are in season here in northern California and when I cook in Italy, sourcing organic produce from farms near San Francisco or in the local Italian markets.
In San Francisco I eat tomatoes and figs only during the summer and early fall, when they are their best. I also buy ingredients imported from Italia. For example, I don't think there are good American substitutes for some products from the region of Campania: dried pasta extruded through a bronze die; San Marzano canned tomatoes; mozzarella di bufala. In my demonstrations, I'll let you know where I'm cooking and the season. And, I'll let you know what the recipe ingredients are and where I got them.
Buy the Best
Most of what I cook can be described as la cucina povera or la cucina rustica dal mezzogiorno, the peasant cooking of southern Italy, especially the region of Campania. The dishes are simple and use few ingredients. That's why I only buy the best meat, seafood, seasonal produce, and ingredients from Italy that go into each dish. Buy the best, keep the best of the best, and you're 90% to making a good dish!